The BBC has been in Clink Street filming a new history series.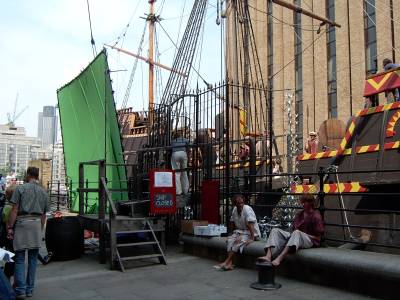 Actors dressed as sailors and soldiers could be seen through cannon fire smoke on board the
Golden Hinde
.
BBC2 has taken advantage of the sunny weather to be in St Mary Overie Dock filming for a British military history documentary to be screened next year. The scenes filmed in Southwark are for the Spanish Armada programme.
It was recently announced that the Golden Hinde will sail from Southwark to Southampton in August and return in the autumn.