The Mayor of London has thanked the emergency services and other workers who helped the New Year celebrations centred on the London Eye go off peacefully.

Photo: James O Jenkins
"I want to thank the police, the emergency services, transport workers and everybody else who worked so hard to help Londoners and visitors celebrate New Year's Eve" said Ken Livingstone. "London is a wonderful city and we want people from all over the world to share its vast variety of attractions with Londoners. This year's celebrations were a big step forward.  I want to wish all Londoners and all visitors to our city a Happy New Year."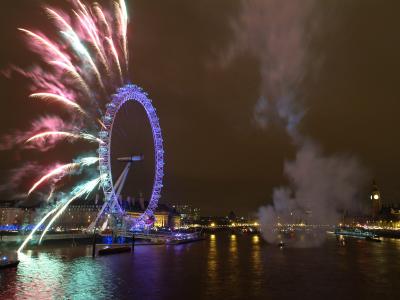 Photo: James O Jenkins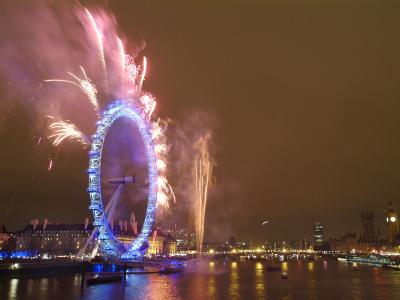 Photo: James O Jenkins
Millions of television viewers across the world saw images from the three minute firework and light display. However, there has been criticism in the London SE1 forum of the
lack of live coverage on analogue terrestrial channels
, despite pleas from the Metropolitan Police and the Mayor for Londoners to stay at home and see the display on TV. Speaking before the display Mayor Livingstone said: "Thanks to the BBC broadcasting it live, everyone will be able to see it, wherever they have access to a TV screen, including overseas."

Photo: James O Jenkins