Terrorism threats should not stop us from enjoying ourselves and visiting places, Kate Adie told a Bankside audience.
The veteran BBC correspondent was speaking at Southwark's new Tourist Information Centre which she officially opened at
Vinopolis
.
Kate Adie, who is author of Corsets to Camouflage which accompanies the Imperial War Museum's current Women and War exhibition, recalled that during both World Wars residents of Southwark and their children chose to stay in the capital which was their home.

Earlier Cllr Catherine Bowman, executive member for regeneration, said: "We wanted a tourism information centre that people felt inspired by and that would set the standard for the kind of attractions visitors to Southwark could expect to enjoy. There is no doubt that we have achieved our goal."
The centre has been funded by the London Development Agency with Vinopolis giving space at a low rent for a year.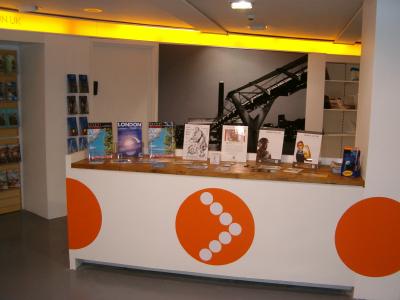 Cllr Bowman added: "We don't expect to stay at this site forever and we're already looking at the possibility of establishing a permanent presence in the
Millennium Bridge
area. But wherever the centre ends up, there is no better place for tourists to begin their enjoyment of Southwark and everything it has to offer."
• The TIC is open Tuesday to Sunday 10am-6pm.