Most of the markings of the Blackfriars Bridge cycle lane were removed early on Thursday morning. TfL has launched a safety audit and has promised to make public the results.
Contractors closed two lanes on the northbound carriageway to remove the recently painted markings of the central cycle lane.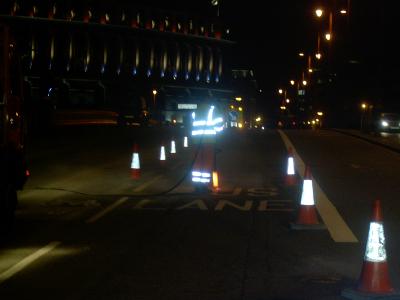 Blackfriars Bridge cycle lane">
The decision by Transport for London to remove the cycle lane follows the
death of cyclist Vicki McCreery
in a collision on the bridge earlier this month.
Blackfriars Bridge cycle lane">
Floral tributes can still be seen on the bridge though the police witness appeal boards have now been removed.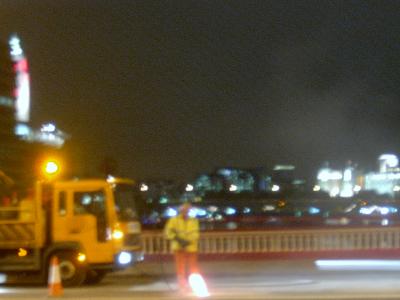 Blackfriars Bridge cycle lane">
This Friday's Critical Mass cycle ride
will visit
Blackfriars Bridge
to block the traffic in remembrance of McCreery, 37, a senior physiotherapist at St Thomas' Hospital.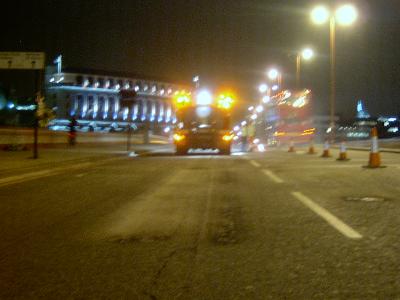 Blackfriars Bridge cycle lane">
Peter Hendy, TfL's managing director for surface transport, said: "The Mayor asked TfL on Monday for a full investigation of the tragic death of a cyclist last week, and a safety audit of the northbound cycle lane on
Blackfriars Bridge
is now underway."
He added: "The results of the safety audit will be made public by TfL.
"I understand the bus driver concerned has been interviewed by the police in connection with the accident. I send my condolences to the bereaved."
The remaining markings will be removed on Thursday night/Friday morning.