Shard architect Renzo Piano is to preach a "sermon" in Southwark Cathedral to mark the start of the London Architecture Biennale, it was revealed last week.
The Biennale, which was founded in Clerkenwell in 2004, is this year spreading its wings with a programme of events along a route running between King's Cross and Borough Market. The season runs from Friday 16 to Sunday 25 June.
Renzo Piano, architect of Shard London Bridge and its planned 'baby Shard' neighbour, kicks off the festival on Friday 16 June with a 'sermon' on his architecture to be delivered in Southwark Cathedral.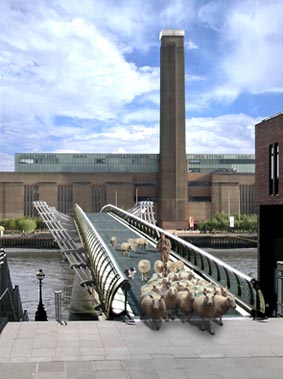 Saturday 16 June is set to be a highlight, with 60 of
Farmer Sharp
's Herdwick Sheep to be driven from
Borough Market
to Smithfield
across the
Millennium Bridge
. The Bishop of Southwark will dispatch the sheep from
Southwark Cathedral
and Norman Foster will shepherd them across his
Millennium Bridge
. The sheep will be penned outside the church of St Bartholomew the Great in Smithfield, where the Bartholomew Fair is being revived for the day.
For the ten days of the Biennale the surface of the Millennium Bridge will be converted into an exhibition on the River Thames curated by Peter Ackroyd.
A number of the Biennale events are designed to tie in with the 250th anniversary of Borough Market in its present location; an exhibition called Mapping the Market will be held at 1 Cathedral Street – future home of the market's new food school.
One of the Biennale's themes is sustainability, so walking and cycling will be central to the programme. The organisers have teamed up with Southwark Cyclists. Coordinator Barry Mason says: "Southwark Cyclists are delighted to be leading eight Bike Tours with expert specialist commentators during the 2006 London Architecture Biennale...which wonderfully coincides with National Bike Week."

Southwark Council is running two design competitions to coincide with the Biennale. The first, called Gates of the City, will invite students at local secondary schools to create designs for a railway arch in Southwark. Implementation of the winning design will be funded by Section 106 money.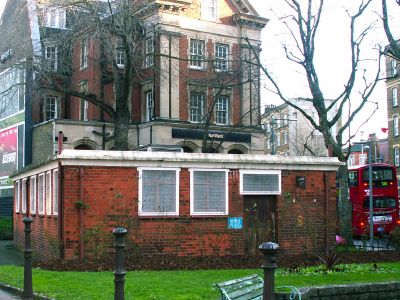 Another competition will invite architects under 30 to submit designs for the redevelopment of two disused public toilets in SE1 – situated in
Tooley Street
and
Grange Road
.
Other Southwark-based events include film screenings in The Scoop next to City Hall, and a panel debate at Tate Modern on "Regeneration: what are the successful ingredients?" with participants including Chris Horn from the Elephant & Castle and George Nicholson of Coin Street and Borough Market fame.
• Booking for ticketed events opens in April