Five projects in SE1 - from the Golden Jubilee Bridges to the Fashion and Textile Museum - were amongst the winners at the Civic Trust Awards held last week.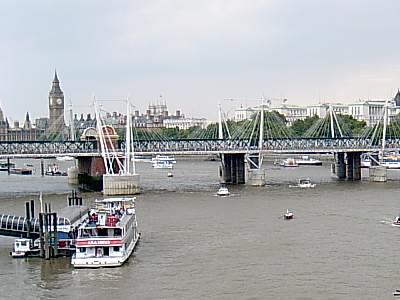 The
Civic Trust
aims to improve the quality of urban life for communities throughout the United Kingdom by encouraging high standards in architecture, planning, environmental design, landscape, public art and urban design. This year the Awards focused on projects in the UK's major cities and metropolitan areas that opened up the public realm, created new public space and provided quality environments to live and work in.
The Golden Jubilee Bridges, the pedestrian walkways either side of the Hungerford railway bridge, scooped one award.
The "Glass Image Wall" – a light box showing an illuminated photograph of the original tiling under the railway arches – at nearby Sutton Walk was another winner.
One Centaur Street, a house tucked away by the railway line near Hercules Road, has been much written about and was also recognised with an award from the Civic Trust. It was named London building of the year by RIBA last year.

Over in the Southwark side of SE1, two buildings were recognised – the HQ of the
Allies and Morrison
architectural practice in
Southwark Street
, and Ricardo Legorreta's
Fashion and Textile Museum
in
Bermondsey Street
.