Prince William Henry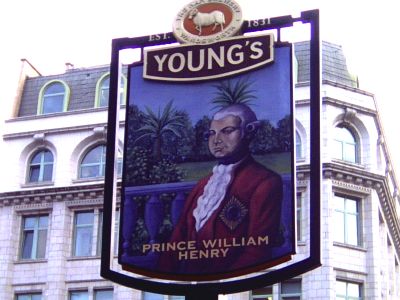 A modern pub with traditional features. It opened in 1975 to replace a late Victorian pub nearby, which was demolished in 1974 for a new development. It is named after the third son of George III, who became William IV.
Prince William Henry has an outdoor seating area.
Is this info up-to-date? If not, let us know