Volunteers who have been helping young offenders in Southwark to keep clear of crime and give back to the community through a unique reparation scheme attended an awards ceremony last week at City Hall.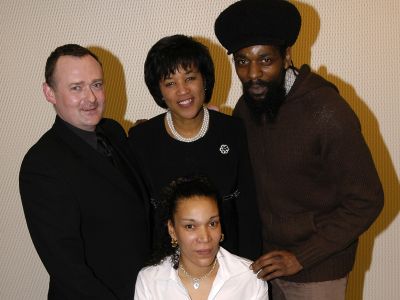 Community volunteers at the awards ceremony with Baroness Scotland.
48 volunteers from Southwark – more than half a dozen from SE1 – were presented with certificates for their work on the successful Community Reparation Initiative, which involves volunteers and young offenders being partnered to carry out work in the community, like decorating or gardening.

Volunteers and young people from across Southwark are on placements in SE1 as part of the scheme, for example at the Blackfriars Settlement.
Supported by their partner volunteers, the idea behind the scheme is for young people to take responsibility for their actions by getting involved in local projects.  So far the scheme has been extremely successful, with few incidences of re-offending among the young people involved.


The volunteers, who come from a range of backgrounds, go through an intensive training programme to take part in the scheme, which is the only one in the country to offer a specialised accreditation.  Some have even decided to change their career and take a full-time job in youth work as a result of working with their young partners. 


Debbie Clements, who is a volunteer on the scheme, said: "It's really rewarding to build up a rapport with the young people.  I think that they get a lot out of the one-to-one support, particularly when they realise that we are just regular people from the community who have given up our time especially for them.  I'm now pursuing further qualifications and looking for a full-time job in youth work."


Cllr Catherine Bowman, deputy leader of Southwark Council with responsibility for children's services, early years and youth services, said: "This scheme is unique in partnering volunteers and young offenders, and we believe that this approach means everyone can be a winner – we've seen a reduction in the number of young people re-offending as a result, and we know that volunteers have found taking part in the scheme to be a particularly rewarding experience.  Anyone in the community can be a volunteer so we'd really like to encourage more people to contact our youth offending team to get involved."


If you're interested in becoming a community volunteer please contact Martin Kelly on 020 7525 7895 or email [email protected]">[email protected].