Bankside's new Community Film Club drew a sizeable crowd for its inaugural screening - 1949 London police drama The Blue Lamp.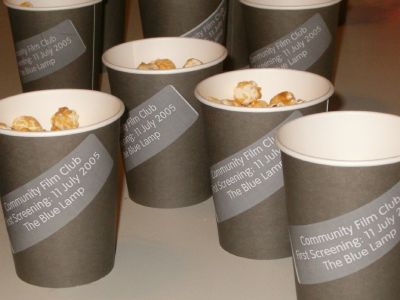 Community Film Club">
The idea of using
Tate Modern
's cinema for a film club for local residents was the brainchild of Camilla McGibbon and Marion Marples, both regulars at meetings of the Bankside Residents' Forum.
Conscious that a swimming pool and a cinema consistently top Bankside residents' "wishlists" for local amenities and frustrated by the long timescale of major regeneration projects, they looked at how existing facilities could be opened up for local use.
With the help of Tate's Donald Hyslop and Synthia Griffin, the Film Club is now a reality and a programme is in place through till Christmas.
The next screening is on Monday 5 September when the film will be the 1946 black-and-white version of Dickens' Great Expectations, with John Mills and Alec Guinness.
To join the film club and get on the mailing list for details of future screenings, email [email protected]?subject=I read about the Film Club on the London SE1 website">[email protected]. Future screenings will also be listed in in SE1 and SE1 Direct.