Blackfriars Settlement is celebrating the lives and active contribution of older people to community life in Southwark through the launch of Sounds Familiar, a book of tales and reminiscences.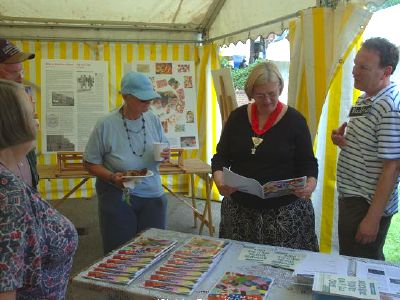 Cllr Lauder with members of Blackfriars Settlement' clubs for older people and service manager David Jones (Photo: John Pannell)
The book – which contains writing, photographs and artwork produced by members of the Settlement's clubs for older people – was launched by the deputy mayor of Southwark, Cllr Lorraine Lauder, at the Capital Age Festival in Bernie Spain Gardens, part of the Coin Street Festival.
Although much of the content is about the lives of club members before they came to SE1, the Southwark past and present section includes Linda Rider's memories of life in Princess Street in the 1940s, including expeditions by candlelight to explore the tunnels under the Metropolitan Tabernacle.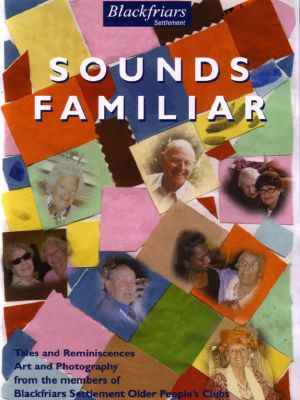 Leslie Penney's vivid account of the night of 10 May 1941 and the Blitz in
Blackfriars Road
and surrounding streets will be of interest to many.
The book includes a centre spread of photographs of the SE1 area taken by club members under the guidance of local photographer Steve Hollingshead.
Members were encouraged to write down, talk about and portray their memories in as many ways as possible in group settings. There have been numerous local history talks and presentations. Specialist reminiscence and story telling sessions were arranged for Blackfriars' Crusoe Club for older people with visual impairment. Members of the clubs attended courses on creative writing, photography, art and word processing. Group trips were arranged to a reminiscence centre in Blackheath, to the Imperial War Museum and to the local history library.
The project has been funded by Elephant Links and Southwark Arts.
• The book is on sale to the public at Blackfriars Settlement, 1-5 Rushworth Street, London SE1 0RB for £3.99 or by sending a cheque for £4.50 to David Jones at the above address and a copy will be sent out return of post.