To celebrate five years in business Bankside Restaurants will be hosting a fundraising ball, organised in partnership with Speed Select, with all proceeds going to Action for Blind People.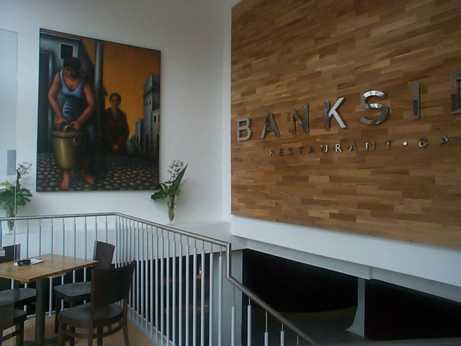 The event will also help the charity raise awareness of World Sight Day, which focuses attention on global blindness.
Bankside SE1 opened in Summer 2000 on the corner of Sumner Street and Southwark Bridge Road.
The event will take place on 12 October at Bankside's new restaurant in EC2. The evening will include a charity auction, where a professional auctioneer from leading auction house Christies will start the bidding. Guests will be welcomed by a champagne reception followed by a three course meal with wine and entertainment.
"I would like to say a big thank you to Bankside for having Action as its charity partner and helping to raise significant funds for such a worthwhile cause," said Joanna Hall, corporate development team leader at Rotherhithe-based Action for Blind People.

Action for Blind People is dedicated to providing a service to over 20,000 blind and partially sighted people across the UK every year, to enable them to transform their lives through work, housing, leisure and support. Funding is vital to keep all of Action's services running.

Joanna continued: "It is shocking that every 5 seconds one person goes blind and a child goes blind every minute. World Sight Day is supported by organisations around the world who are all working in partnership to eliminate avoidable blindness by the year 2020. Action for Blind People recognises the importance in supporting this special day."

In light of their on-going commitment to corporate social responsibility, Bankside is an award-winning restaurant and was named the 2004 Business in the Community Small Company of the Year.
"We take our corporate social responsibility very seriously," said Kelvin Macdonald, owner and MD of Bankside. "We believe that a restaurant is part of the community and should therefore aim to have a positive impact within it. As a long-term partner with Action for Blind People we are committed to supporting them in helping enable blind and partially sighted people get equal choice."

Speed Select who offer free independent services to help businesses find software, as well as offering professional marketing advice to businesses with little in-house expertise, are also supporting Action for Blind People through their involvement with the ball.

• tickets can be purchased at £40 a head – call Bankside on 0845 226 0011.