Enrica Rocco, an acclaimed Venetian chef, has recently arrived in England but has already become a regular at Borough Market.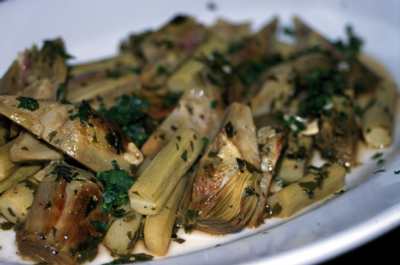 In fact, forty year old Enrica was so impressed by the place that she has begun holding Saturday cookery workshops based around it.
I attended a recent workshop and was instantly charmed by Enrica. The daughter of a Venetian Count, she's passionate, engaging and witty. While advising on cuts of meat and freshness of produce she constantly dished out entertaining advice such as "My father taught me the best tasting apples are those that look like an eighty year old nun's boobs".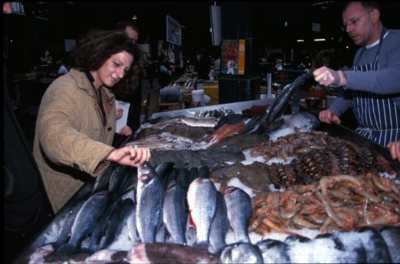 After purchasing ingredients, everyone headed to Enrica's flat to prepare a Venetian meal. This consisted of antipasti of fennel, artichokes and asparagus; pasta in a cockle sauce; aubergine bake; sea bass cooked with herbs and roasted knuckle of ham with sweet and sour baby onions.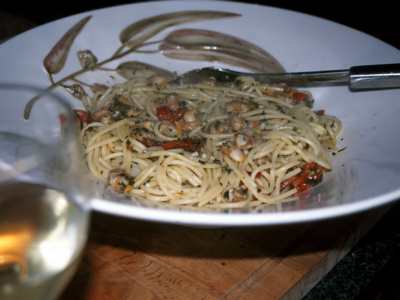 We then sat down to enjoy the fruits of our labour over a glass or two of wine. Enrica's apartment doubles as her husband's studio and gallery and his Venetian paintings provided a stunning backdrop to the food and conversation. We were entertained by recollections of life in Venice and subsequently South Africa where Enrica ran two successful restaurants.
I left with some good, simple recipes to reproduce and confirmation that I am indeed blessed for having Borough Market on my doorstep.
To participate in a workshop telephone 020 8870 9676 or email Enrica at: [email protected]
Photos: Moe Kafer/RPM Photographic