If you see a motorcycle courier rushing from County Hall on the South Bank to Horseferry Road in Westminster, they're probably carrying the tape of More4's nightly topical chat show The Last Word.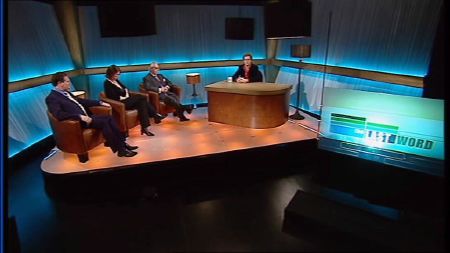 The news-based discussion show is recorded at
County Hall
in the early evening and delivered by courier to Channel 4 for broadcast at 11pm on new digital channel
More4
.
The show will be presented by a rotating panel including former Conservative MEP Stanley Johnson, Balls of Steel front man Mark Dolan, Hardeep Singh Kohli of Meet the Magoons and Peep Show's David Mitchell.
Morgan Spurlock (Super Size Me) has also been booked as a guest host for four shows this month.
The show is made by Objective Productions, which has relocated its entire staff to County Hall from Hammersmith and Chiswick.