A new sensory attraction in Great Suffolk Street is pressing ahead with plans to open this summer with the appointment of LP Architects to design and construct the exhibition.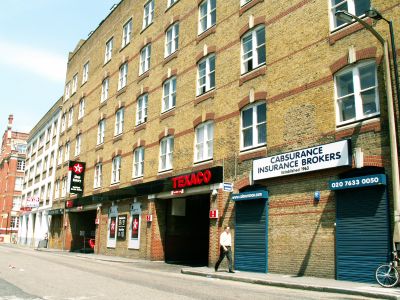 Harling House
Islington-based LP Architects (LPA) have been engaged by Killan UK Ltd to design and construct the London premises of the Dialogue in the Dark exhibition.
Dialogue is described by its backers "sensory experience destination". Visitors go through a series of installations set up to resemble a park, a sitting room, a boat ride on the Thames and a football stadium amongst others. These installations are experienced in absolute darkness and visitors are led by a blind or partially sighted guide. Blind or partially sighted people are also employed in the café, shop and booking office.
The exhibition poses a unique set of challenges to Edward Lipton and Jonathan Plant, who established LPA 3 years ago. All the rooms in the exhibition building must be easy to navigate and accessible to blind and partially sighted people but on the entrance level (where the café, education rooms, box office etc are located) the design must also showcase excellence in Disability Discrimination Act (DDA) compliance whilst incorporating visual and sensory aesthetics for both sighted and non sighted visitors.
Speaking about the project Jonathan Plant said: "We have tried to adopt a complete design approach, much of which is informed by starting with the DDA requirements rather than 'bolting' them on at the end. We hope to break with the misconception that by complying with the DDA requirements creativity will be inhibited."
Ed Lipton adds: "Creating a building where 'traditional values' of aesthetics matter less has led to designs which rely heavily on our 4 senses other than sight."

Challenges for the practice are many and varied. They include differentiating between textures and colours so that blind and partially sighted people will be able to move around the building easily, making highly visible signage unobtrusive, finding innovative but DDA compliant materials for the functional details through to finding a space to kennel the staff's guide dogs. What's more, at 1,500 sq m, the sheer size of the space demands a high quality of finish and this all needs to be achieved on a small business budget.

The site for Dialogue in the Dark is at Harling House in Great Suffolk Street. The exhibition plans to open summer 2006.
Plans to bring the attraction to Southwark were announced in June 2005 and planning permission was granted last September