Paintings of historic manhole covers made in Southwark are part of a special exhibition of paintings in Brighton.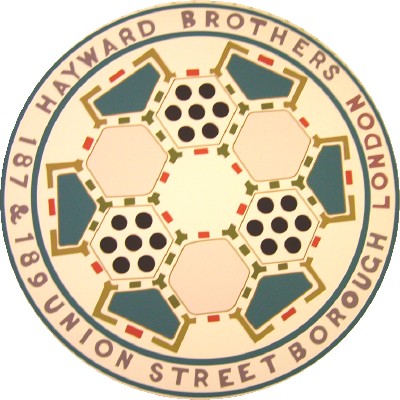 Jason Brooks, who has made a wide study of manhole covers, has his solo exhibition in a converted shop in Queen's Road near Brighton Station. Pride of place goes to the dog and pot trademark which was used by Hayward Brothers of
Union Street
.
A photograph shows the original Dog and Pot on the south-eastern corner of the Blackfriars Road-Union Street crossroads opposite Southwark Station. The round chapel can be seen where the new Palestra now stands.
The model dog and basin is referred to by Charles Dickens who wrote: "My usual way home was over Blackfriars-bridge, and down that turning in the Blackfriars-road which has Rowland Hill's chapel on one side, and the likeness of a golden dog licking a golden pot over a shop door on the other."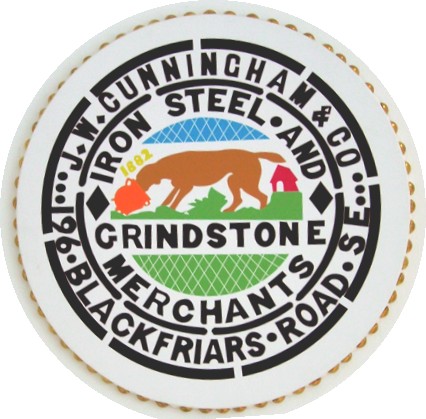 The Dog's Head in a Pot sign was once over a pub in Fleet Street but on the corner of
Union Street
it was over an ironmonger's which had been Hayward's original shop before Edward and William Hayward's business expanded nearby.
Hayward's pioneered glass bricks in pavements to light cellars and manhole covers with 'iron pavements lights' are featured in the show.
New on sale are limited edition T-shirts (£20) featuring Hayward manhole covers complete with the dog and pot logo.
A Celebration of British Manhole Covers is at 38 Queen's Road in Brighton; 11am-6pm; free; until Tuesday 20 June.