Norwich City shareholder Delia Smith led a demonstration on Wednesday afternoon by executives from Football League clubs outside Granada Televisions London base at the London Television Centre on the South Bank
The protest is being staged to put pressure on Granada and Carlton to repay some of the £178.5m in television rights that the League was owed when ITV Digital collapsed.
But Southwark-based Millwall was boycotting the protest – chairman Theo Paphitis said: "It is an entirely redundant exercise and must be music to the ears of Carlton and Granada.
"It is completely irrelevant.
"I certainly will not be going because I've got more important things to do – I will see them in court."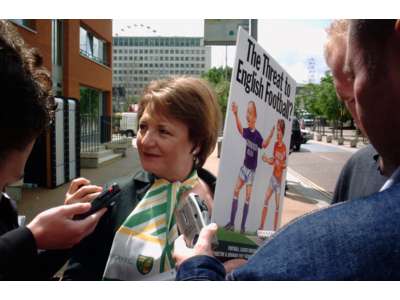 Delia Smith faces the media on
Upper Ground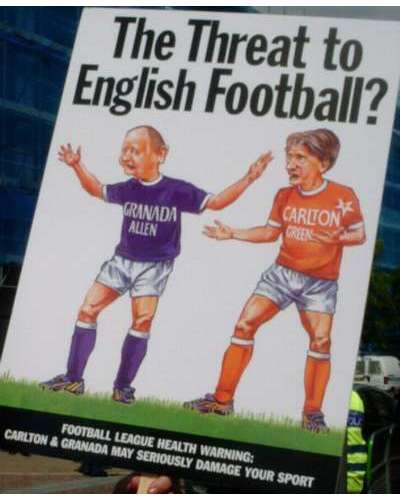 The demonstrators carried these placards depicting Granada boss Charles Allen and Carlton's Michael Green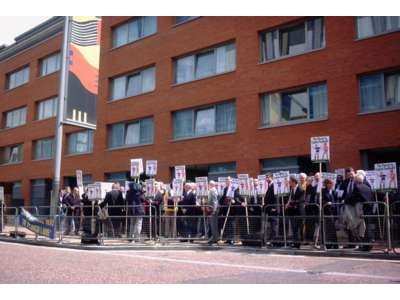 The demonstration outside the Iroko Housing Co-operative