The community safety mobile phone recycling project fones4safety celebrated one year's success with a conference at Tate Modern.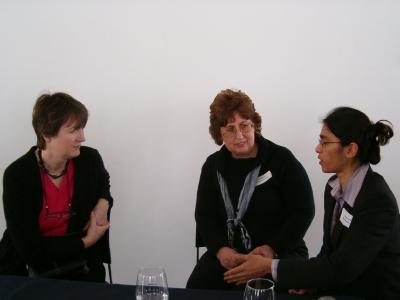 Solicitor-General Harriet Harman who was present at the launch last year returned to address the gathering where Project -Co-ordinator Aterah Nusrat reported on progress.
fones4safety is a partnership scheme tuning reconditioned mobile phones into personal safety alarms with instant access to the emergency services. They are provided free of charge to victims of crime and at risk individuals including the elderly, sick and disabled.
The scheme is being pioneered in the Elephant & Castle regeneration area.
Kathy Woodward of Fonebak, which specialises in equipment re-use, said that business had grown to over £24m turnover with Fonebak winning the Business in the Community overall award for excellence.
• Collections can be arranged by calling CRISP on 020 7740 6533.