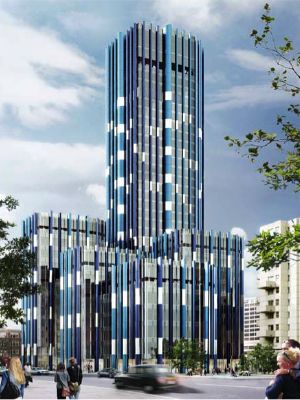 The planned makeover for Kings' Reach Tower
Capital & Counties has disposed of its interest in the 275,000 sq.ft. complex for a price in excess of the most recent year end valuation. The buyer has not been disclosed.
Capital & Counties acquired the site in 2002 and subsequently obtained planning consent for a new development of circa 400,000 sq.ft.
The lease held by the principal tenant, IPC Media, is due to expire next year when the company moves to the Blue Fin Building on Southwark Street.
Rumours that the site was for sale have been circulating in the trade press for some months.