The long-awaited demolition of the former County Hall annexe at the end of Westminster Bridge finally got under way on Thursday watched by a large audience.
The building, which has stood derelict for more than two decades, was last year voted the 11th ugliest in Britain in a poll carried out for Channel 4's Demolition series.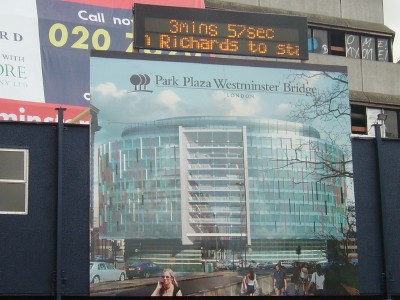 Demolition is expected to take until December. Construction work on the
Park Plaza Westminster Bridge
hotel will start in the new year.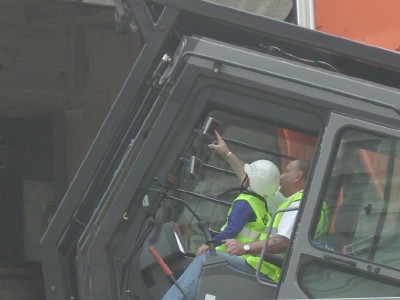 The demolition was started by Harrison Richards, 6, who has a cancer of the kidney, and was granted his wish by the Make-a-Wish Foundation
Developers have recently submitted a new planning application seeking to increase the number of rooms and size of the conference facilities in the new hotel, which would increase the height of the building by 1.5 metres over the previously approved plans.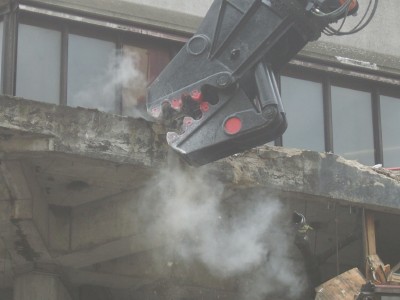 Last year Studio E architects put forward a plan to turn the stark office block into a
green island
.
The island block was designed by John Bancroft, who said that he was "devastated" by the demolition of his building.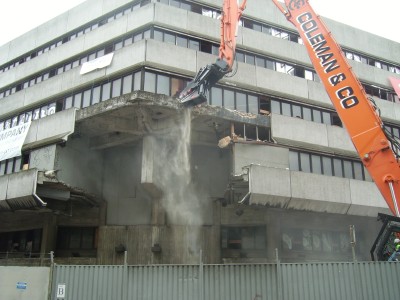 >