The row over the planned Tooley Street lapdancing club took a new twist this week when magistrates ruled out of time an appeal against the granting of a licence.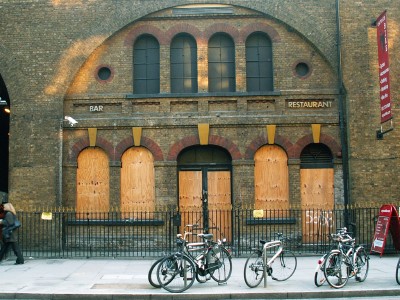 At the end of March the Mayor of London announced that he would
underwrite an appeal
by the Dean of Southwark, the Very Revd Colin Slee, against the granting of a licence to
Gerard Simi
's proposed Rembrandt lapdancing club under the railway arches in
Tooley Street
"I regret that our appeal has been rejected for technical reasons," says the Mayor, Ken Livingstone. "It is disappointing that the decision by Southwark Council to allow a strip club to open near London Bridge, despite clear objections from residents, businesses and workers, will not now be reviewed by the Magistrates."
"It is unacceptable that such a club should be allowed to open so close to schools, tourist attractions and offices. I have instructed my officers to look at what further action we might take."
A spokesman for the Pool of London Partnership, which has consistently opposed the club's licence application, told us: "We are disappointed with the ruling from the Magistrates Court, and remain opposed to the opening of a lapdancing club at the very centre of an international playground for children."
Karen O'Toole, chair of the Tooley Street Tenants and Residents Association, added: "As local residents we are looking into other ways of opposing the opening of the club, given the apparent increase in violent assaults on women where these clubs are situated. "
A number of petitions against the club are currently circulating in the area, including ones organised by local faith groups, the Southwark Heritage Association and the GLA branch of Unison. An online petition has been started by the Shad Thames Association.
The lapdancing row was an election issue in Riverside ward, with Labour candidates insisting that the previous Lib Dem administration's interpretation of the licensing laws was flawed. With the current electoral statemate in Southwark, it remains to be seen what stance the incoming administration will take.