International commercial law firm Norton Rose have chosen More London as their new home, and have started exclusive negotiations on a deal.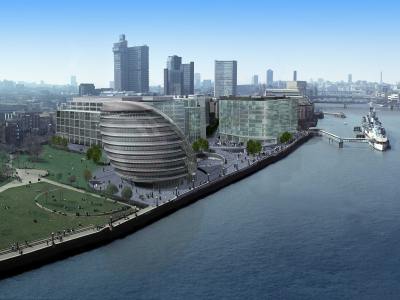 Computer visualisation of the completed More London site
The firm selected More London over its other two short-listed options across the river in Bishopsgate and EC2's Moorhouse scheme.

The building – designed by Foster and Partners – will be 343,000 sq ft.
The deal is dependent on Norton Rose negotiating an exit strategy with its current landlord Heron International to get out of its lease at its current Camomile Street base.
Norton Rose will be situated between the new Ernst & Young HQ and City Hall.