The Rake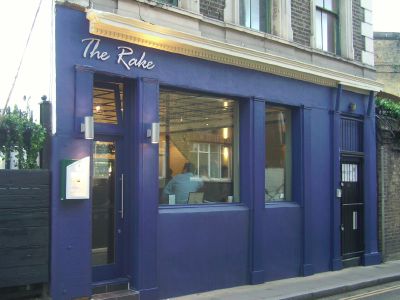 The Rake bar has been founded by the people behind Utobeer, the beer and drinks specialists who have had a high profile presence at the market for seven years.
As well as draught ale, The Rake offers approximately 100 bottled beers plus specials which will change seasonally
The drinks menu includes about ten ciders as well as a wide range of Schnapps, Jenevers, Spirits and Liqueurs.
The bar, with its Pilkington glass ceiling, seats 44 and includes an outside area that is decked. Thirteen feet long and seven feet wide, it is London's smallest bar, with the widest range of beers and will attract people who want a drink beyond the ordinary national brands on offer.
The food will be simple and include favourites from the Market such as Elizabeth King's famous pork pies as well as Flour Power bread and cheeses from Borough Market's small producers.
Is this info up-to-date? If not, let us know