Former councillor Tim McNally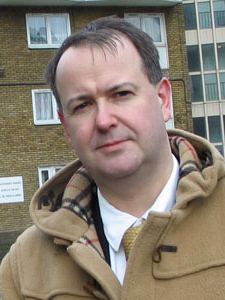 Former councillor representing Chaucer ward in the London Borough of Southwark
Biography
Tim McNally lives just off the Old Kent Road was a Liberal Democrat councillor between 2006 and 2014.
He has been active in the Lib Dems nationally since the 1980s and publishes liberator magazine and the Lib Dem Songbook.
Until May 2010 he was cabinet member for resources at the council.
Tim is the Vice-Chair of Trustees and chairs the Finance and Property committee of the United St Saviour's Charity.
Tim has been a school governor and works as chief executive of an ICT consultancy working with non-profit and arts organisations.
Before becoming a councillor Tim was active on the committee of his local tenants & residents association TNRA.
Tim is a Fellow of the British Computer Society, Royal Society of Arts and of the Royal Institution of Great Britain.
His interests outside of politics are opera, classical music, walking and archery.
News & features mentioning Tim McNally
Forum discussions mentioning Tim McNally